RZ Designs Ba$e Layer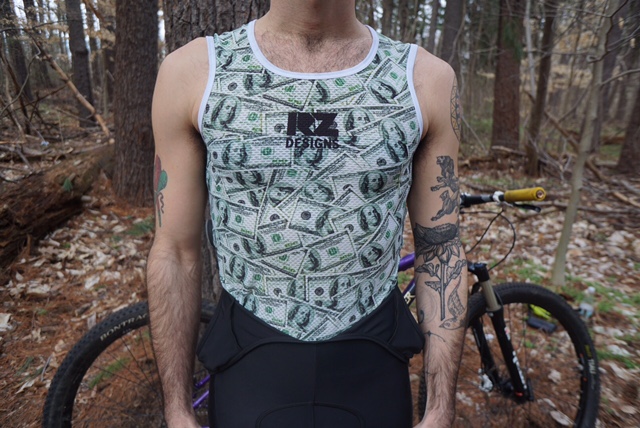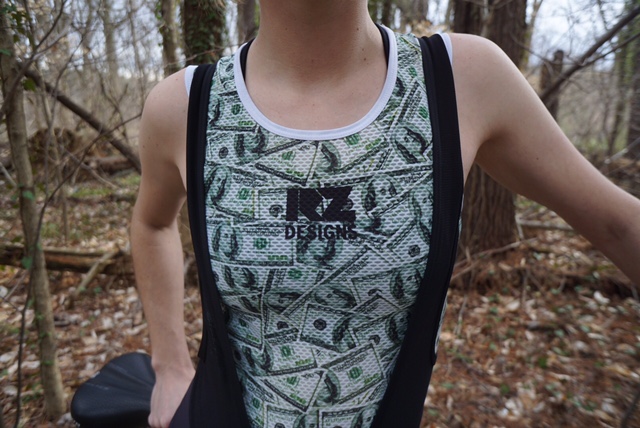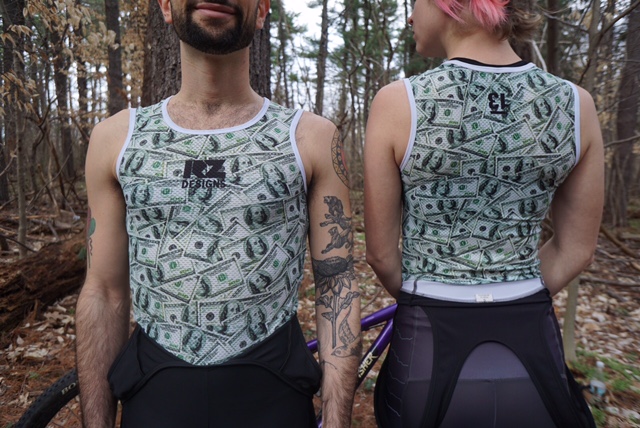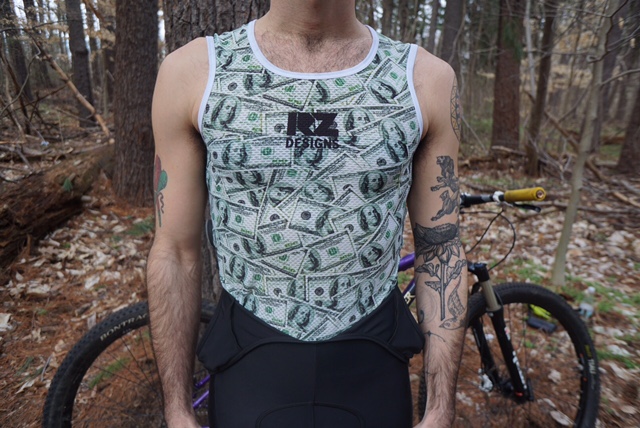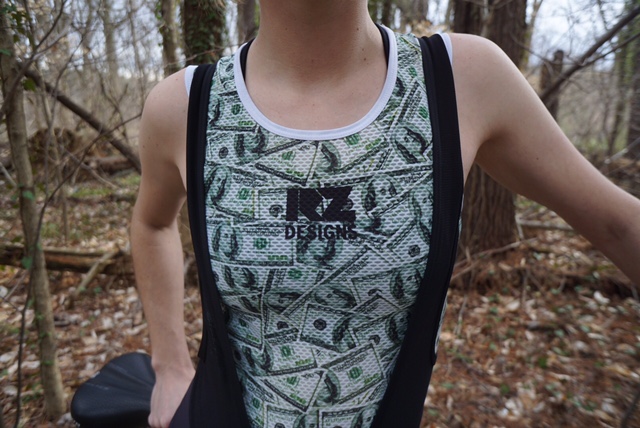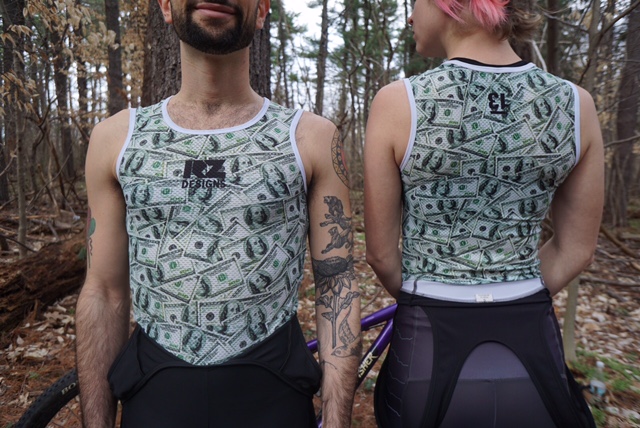 sale
RZ Designs Ba$e Layer
A base layer is a cycling undershirt designed to help control body temperature and for comfort. Made out of the fabric, Coolmax, these base layers have a mesh cooling and moisture-wicking material with 4 way stretch for comfort. In cool weather it pulls cold sweat away from your skin to help you stay warm. In warm weather it pulls sweat away to prevent you from dripping in sweat. Light weight and slim fitting.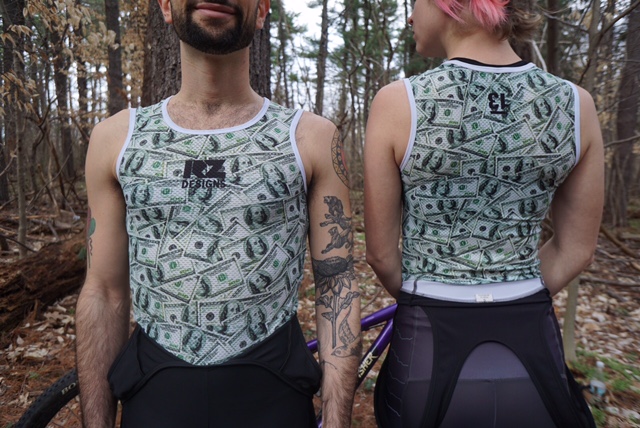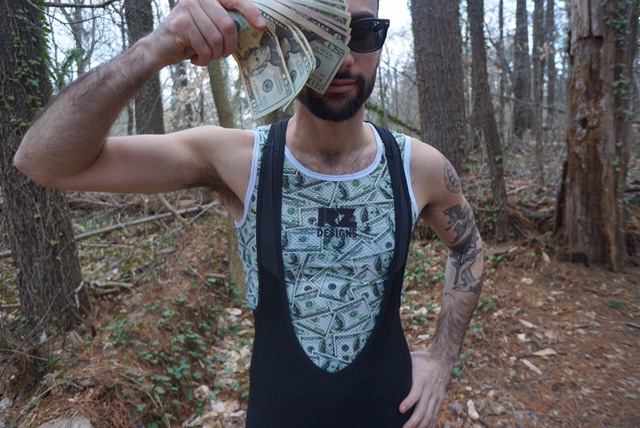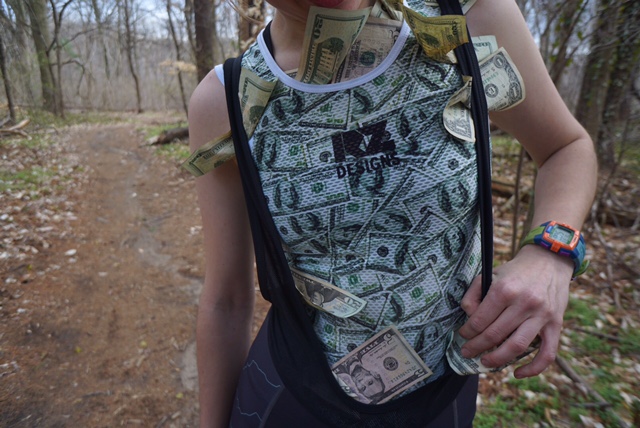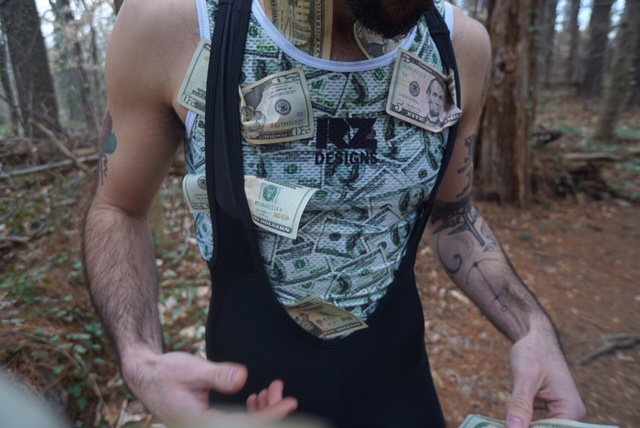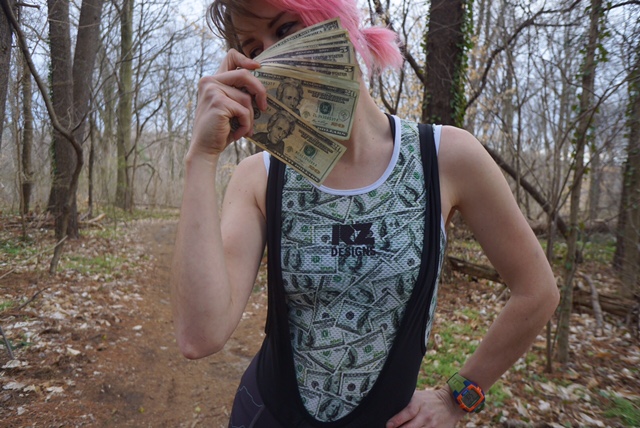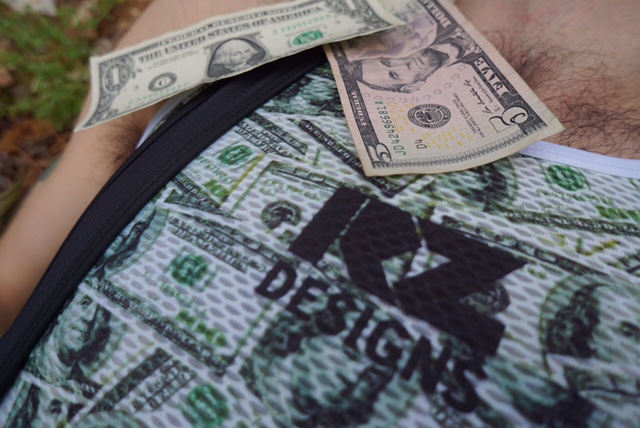 Photo credit to Michaela Albanese. Models Louis Russo and Michaela Albanese.
INSPIRATION
The design was inspired during Clif Bar Cross Vegas in 2014. During the men's race, racer Jared Nieters from SEAVS/Haymarket went for not a just a few hand ups, but just shy of all of the hand ups. Since he was racing in a skinsuit and did not have any pockets, he put each dollar bill hand up through the neck opening of his skinsuit, where it would be safe from the mayhem of Cross Vegas spectators. When finally crossing the finish line, he comes to a stop, and zips open his skinsuit to show a good chunk of cash. Sometimes you don't need to place in payout to end a race with positive income.
Manufactured by Vie13 Kustom Apparel. A custom cycling apparel manufacture based out of Lambertville, NJ. Product is true to fit.
WASHING DIRECTIONS
Hand or machine wash on a lukewarm permanent press cycle (max. 40°C / 104°F). Use a small amount of liquid detergent, not powder detergents or any products that contain fabric softeners, conditioners, stain removers or bleach as they will affect garment performance. Hang dry or dry flat. Do not tumble dry.
SIZING INFORMATION
Fit is unisex. All measurements are around the body. Tape measure should be close to the body, but a bit loose. If you have any questions about sizing, please contact us.